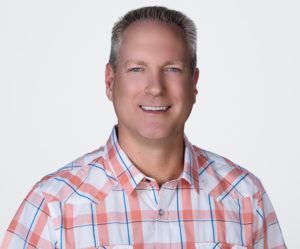 Jon studied Film & Television Production at Chapman University and has over fifteen years of production expertise.  Possessing hands on experience in the field while working on feature films, broadcast television, commercials, direct response, industrial projects and live events; his expertise goes beyond just the production managerial role. Having worked as a camera operator, ENG sound mixer and other technical positions, Jon is skilled in many aspects of crew level, physical production.
Jon has produced projects for clients including Mazda, Secure Horizons, John Deere, Hooked on Phonics, Ingram Micro, Fleetwood & Frito Lay.  He's also been on production teams that have created feature films airing on HBO, Showtime, Cinemax and ABC Family.  Jon is an active member of the  Producers Guild of America and serves on the Membership Committee, is Chairperson of the Audio / Visual Committee and is an official PGA Ambassador.
Community service & philanthropy are extremely important to Jon. In the past he has served as a Reserve Police Officer for the City of Long Beach and is currently very active in the Newport Beach Junior Chamber (Jaycees).  He has been on it's Board of Directors in various positions since 2002 and was chapter president from 2005 through 2007.
Jon is currently president of the Orange County Jaycees Charitable Foundation, a 501(c)3 public charity which works to support the Jaycees mission of leadership development for young people as well as providing micro grants & general assistance to often overlooked but worthy causes in the community.
Some of Jon's interests include Amateur or Ham Radio. He has been licensed since 1992 and currently holds a Extra Class License, his call sign is KD6NJR. He enjoys working to improve his horrible golf game as well as spending time at the firing range target shooting.